The Investors Guide to QuickBooks
Fellow Investor,
Are you managing your Real Estate Business out of a shoebox?

Do Accounting terms befuddle you?

Are you getting all you can out of QuickBooks?

Then you NEED this course in your Real Estate toolbox!!!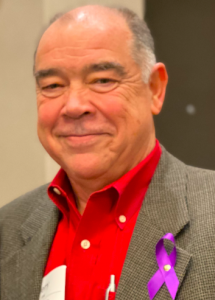 Jerry Fink has been involved in various aspects of real estate for 35+ years.  In 2002, after being caught in yet another corporate downsizing, he went into real estate full time.  Since that time, he has purchased, rehabbed, sold, rented and lease optioned over 225 houses in the Greater Cincinnati area, and Florida.  

        With the systems in Jerry's Definitive Real Estate Investors Guide to QuickBooks home study course, Jerry takes the guesswork and mystery out of bookkeeping for the investor !!!

        Imagine being on top of Your Business, day-to-day, and being able to give your Tax Accountant SOLID, DEFENSIBLE books to create your tax returns.  

        How much is that worth?!?!?!?
The Definitive Real Estate Investors Guide to QuickBooks
SAVE MONEY – By having good records to give to your Tax Accountant!!!
MANAGE YOUR BUSINESS – By having quality information to analyze!
Partial Table of Contents
An overview of basic Accounting terms and concepts
Setting up your Company File
Establishing your Chart of Accounts
Establishing your Classes (This is the feature in QuickBooks which differentiates it from all the others)
How to record bills, pay bills and write checks
How to record money coming in — rents, sales, etc
How to record the purchase of a real estate investment—rehabs, rentals, lease options, etc.
Utilizing "classes" within QuickBooks for classifying your transactions and powerful reporting
How to create—and understand—reports for managing your Real Estate Business
And  much more….
Most investors know they need to keep records, but really don't have a clue where to start, and quite honestly are intimidated by bookkeeping. No excuses anymore!

REIA of Greater Cincinnati Past President, NaPHP Graduate and CPA (non-practicing) Jerry Fink has written this easy-to-follow, complete guide to using the most popular bookkeeping software for small businesses….with the twist that he explains how to use it for your Real Estate Business specifically. And he should know — Jerry has completed over 225 rehab projects, innumerable turnovers of his rental portfolio, and has been involved in just about every aspect of Real Estate Investing over his 40+ year career!
Isn't it time to find out how organizing your records with QuickBooks can make your life easier?
(Note: this product is based on QuickBooks desktop. While the concepts are the same in QuickBooks Online, the navigation, screens, etc. will appear different)